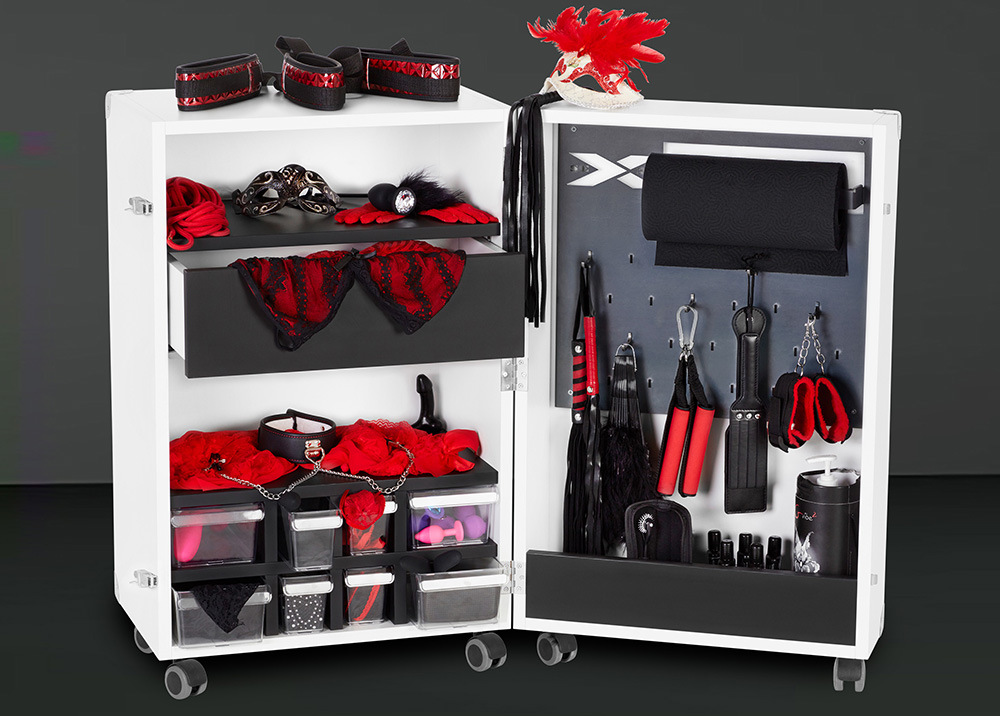 The SEXES ERCM model is very compact and mobile. It is extremely versatile.

The SEXES ERCM Erotic Case consists of high-quality, easy-care wood laminate (18 mm). It is solid and robust.

The corners are safeguarded with special metal edge protectors.
Thanks to its six castors, the SEXES Erotic Case can be pushed around with ease.
Dimensions: 85x53x49 cm (HxWxD)
Weight approx: 42 kg, fully assembled
Colours: selectable outside and inside (black, white, red)
Other colours available on request.


The standard equipment includes:
4 x plastic drawers (transparent) (D-31 cm W-14 cm H-9 cm)
4 x plastic drawers (transparent) (D-31 cm W-7.4cm H-9 cm)
1 x wooden drawer (D-28 cm W-49 cm H-15 cm)
3 x plastic containers (anthracite) (L-14 cm W-11 cm H-6 cm)
1 x mesh panel (black) (H-45 cm W-45 cm)
5 x mesh panel hooks (black) (D-5cm 90º bend)


Individually manufactured in South Tyrol, Italy/ Italy

Download price list