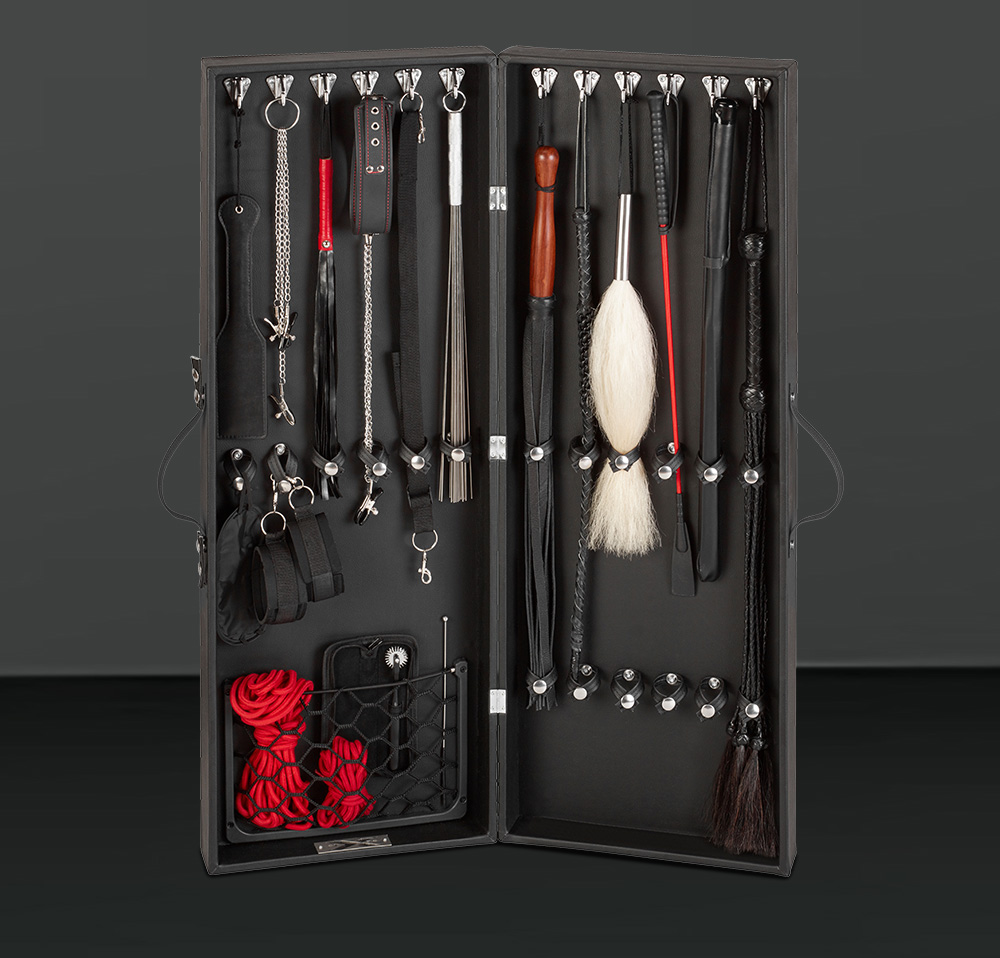 The SEXES Erotic Travel Case ETCL impresses with its dimension and interior.

It is a handmade high quality hard case covered with genuine leather or faux leather. Its construction is sturdy, resistant and lightweight.
Dimensions: 100x39x14 cm (HxWxD)
Weight approx: 7,8 kg
Colours: selectable outside and inside (black, white, red)
Other colours available on request.


The standard equipment includes:
12x hooks (L-3,7cm W-3,3cm D-2,6cm)
18x leather loops with button (W-1cm ⌀4cm)
1x mesh bag (W-36cm H-18cm)
2x leather handle (W-1cm L-15cm)
2x closure clips (W-1cm L-5cm)


Individually manufactured in South Tyrol, Italy/ Italy

Download price list